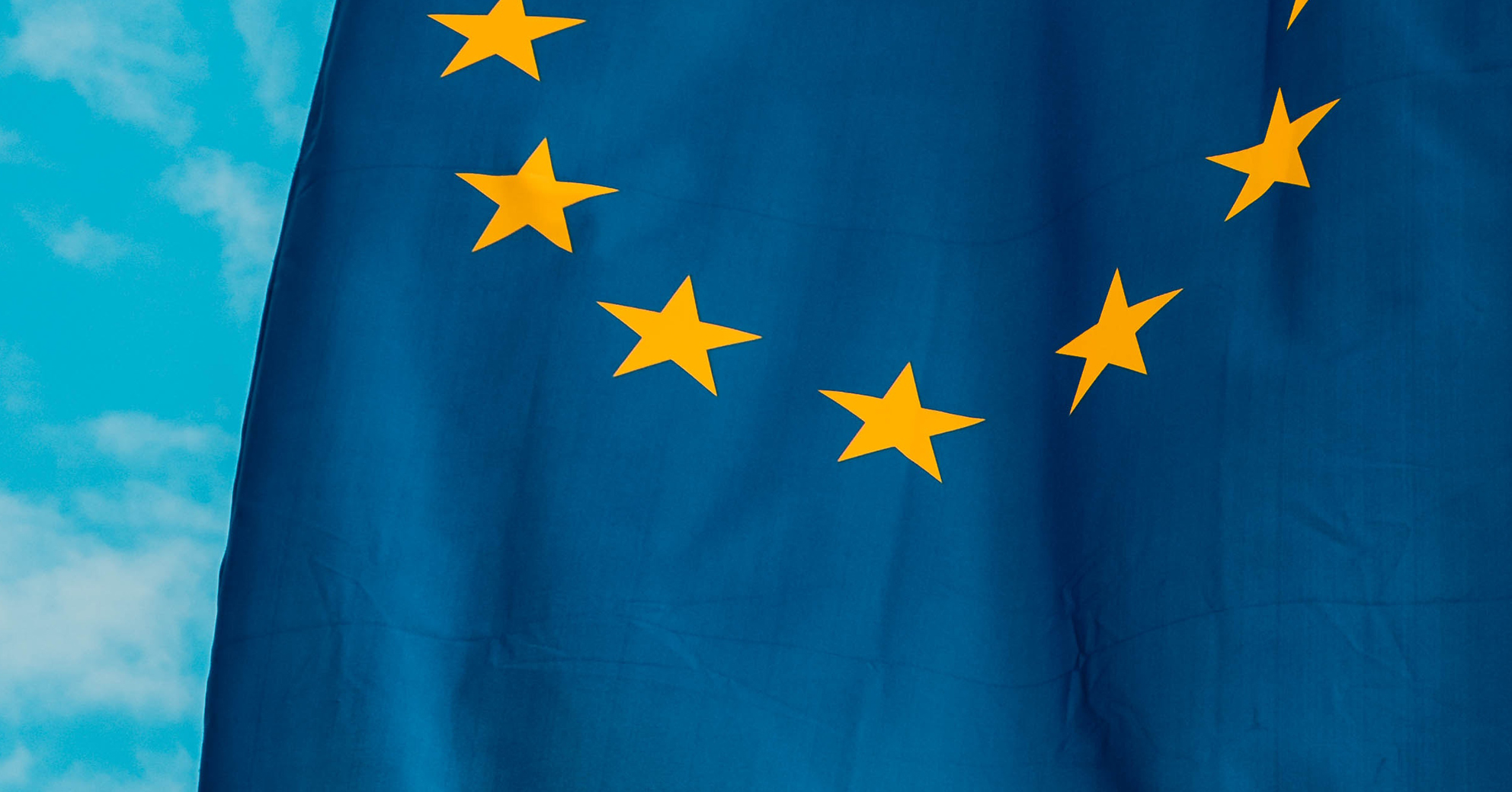 Brit expats demand more paperwork from EU (!)
Posted on: 14th August 2018 in News
Post Brexit White Paper, British expats living in the EU face fresh anxiety over their right to stay put – with EU member states accused of being slow to support expats in achieving the right "residency formalities".
Paperwork, in other words. And the problem is (ironically, some might say) that there's not enough of it coming out of the EU! In the wider picture, the good news for Brit expats living in the EU remains that Brexit does NOT mean Exit. The right of Brits to stay put abroad was largely safeguarded as part of developing the UK Government's Brexit White Paper of July 2018 (phew!). So there's no emergency yet. But EU host nations have been criticised for failing to put the necessary paperwork in place for Brit expats living in the EU to secure their residency rights officially – even though the UK is steaming ahead to provide the reciprocal administrative service for EU expats living in the UK.  
UK calls for EU to pull its weight
In the UK, officials have already unveiled the UK's fast-track scheme for EU citizens wishing to stay. Applicants must answer three quick questions via text, pay £65, and receive an answer within 2 weeks (compared to 6 months for standard applications in the past). The system is planned to go live in New Year 2019. "Our default position will be to grant status," UK Home Secretary Sajid Javid has confirmed. A representative from UK law firm Kingsley Napley said the scheme is "a revolution in digital applications for Europeans applying for residency documents … but the experience for Brits applying for residence across mainland Europe is likely to be much more bureaucratic." Home Secretary Javid issued a challenge to the EU in June that the UK's administrative efforts were not being matched by EU member states, asking that the EU publish detailed proposals showing how they plan to look after the residency rights of Brit expats. And he's not wrong to worry, apparently; the EU's chief Brexit negotiator Guy Verhofstadt is reported to have, "acknowledged that the EU's 27 member states had not done enough to set out what the procedures will be for expat Britons living across the EU." (Sky.com) A detailed system of who's eligible for what on a fundamental level has been agreed – it is just a question of EU member states adding what individual regulations they have the sovereign right to impose, and then giving expats the appropriate tools to stake their claim. Certainly giving expats clear information about their residency rights and responsibilities post-Brexit would be a start. But that's not reportedly the case in some EU states.   "There are concerns … about how well prepared EU governments will be to manage residency applications by British nationals." (Telegraph.com) Fears have been voiced in several EU states by worried British expats. For example, when it comes to residency status, the Cyprus Mail reports that,"despite a number of public events for Britons living in Cyprus that have been organised by the High Commission, expats say they are being given conflicting information when they visit various migration offices around the island." (cyprusmail.com) Post-Brexit White Paper, expats in Cyprus are unsure about their eligibility for EU residency certificates MEU1 and MEU3 – as well as the implications of having them. MEU1 registers an expat as having lived in an EU country for 3 months; MEU3 for 5 years (see below). The good news for Brits in Cyprus is that,"the agreement reached with Brussels means that UK nationals living in Cyprus will be able to carry on living, working or studying in Cyprus for as long as they want to." (cyprusmail.com)  
Do Brit expats have the right to stay living in the EU?
The short answer is: generally, yes! There's now a simple set of reciprocal rules in place supporting the rights of EU citizens to live in the UK and UK expats to live in EU member states. The rules are based on how long an expat has been in-country and their employment status (worker/student/pensioner/jobseeker). The Telegraph reports that, "EU expats who are resident in Britain at the end of 2020 will be entitled to a permanent right to remain if they stay for five years. The same rule applies to British expats living in the EU." All countries can impose additional regulations on top of this EU basic format and the arrangements for the UK.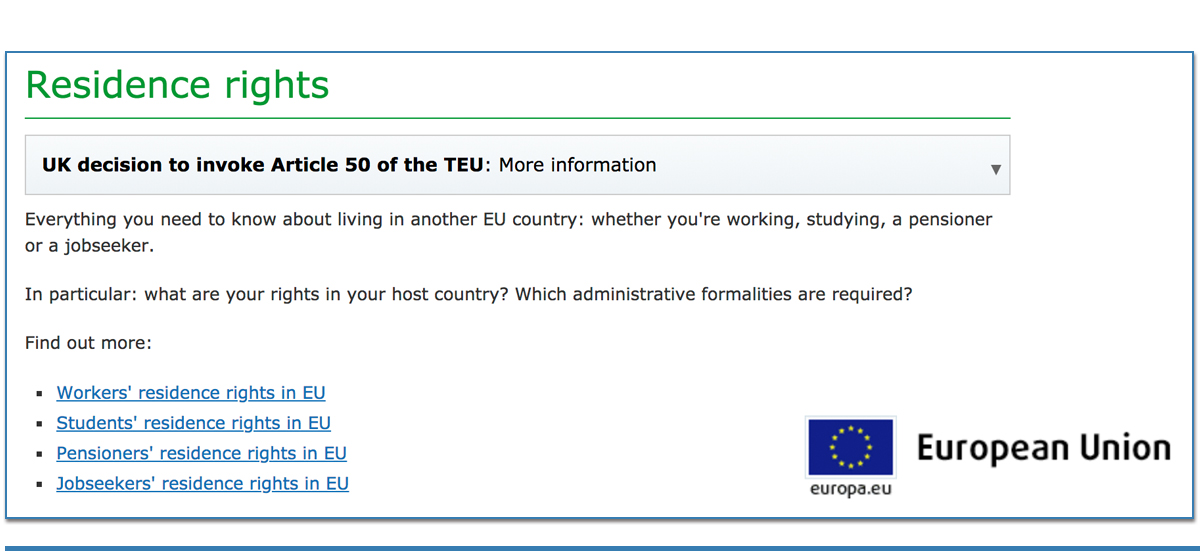 LESS THAN 3 MONTHS "As a EU national, the only requirement to stay in another EU country for less than 3 months is to hold a valid national identity card or passport." (Europa.eu) LONGER THAN 3 MONTHS If expats want to stay longer than 3 months, they may need to register with the government of their host nation and be issued with an EU certificate called a MEU1. This registers their right to stay longer until … LONGER THAN 5 YEARS … After 5 years, expats can apply for MEU3 certification from the EU and register their right to live in their host country permanently. "Under EU regulations you automatically acquire the right of permanent residence if you have lived in your new country legally for a continuous period of five years." (Europa.eu)  
How does the UK Brexit White Paper fit in?
UK Prime Minister Theresa May's Brexit White Paper of July 2018 refuses to acknowledge the EU right to freedom of movement, which isn't going to make the plight of British citizens abroad any easier!

If Britain is insistent on restricting immigration at home, it can't very well expect other countries to be rushing to help Brits abroad with residency issues in situ. "The trouble with a lot of these proposals though is that the EU will see them as cherry-picking from the four freedoms that underpin the single market. It has already said that the UK cannot have full access to the single market for goods and not services, especially if it is determined to end the free movement of people." (bbc.com)