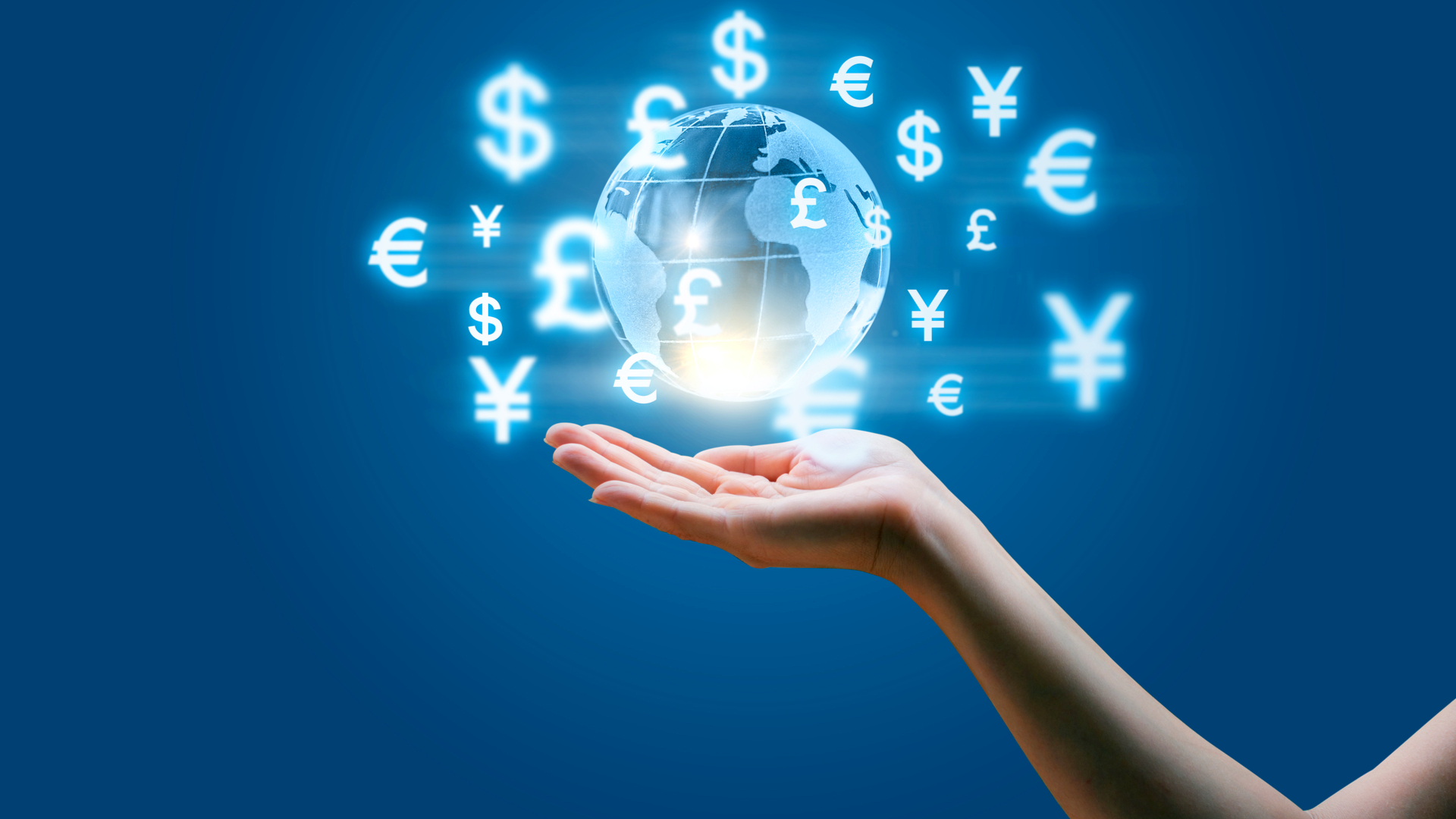 What are Currency Transfers and How Can I Use Them?
Posted on: 30th October 2020 in Investments
Transferring currency has never been so simple as it is today. There is no need to call or visit a firm. Downloading an app and a few clicks are all it takes.
However, there is more to this story than just some apps. 
The new technologies don't only yield profits but also create new opportunities for the investor and industries. This article will tell you more about this section, right from its evolution to the opportunities it has introduced.
Evolution of currency transfers
The process of currency transfer is much older than you think. 
It started in the fourth century AD, with special people appointed to transport currency in turn of a small commission. Currency transfers have come a long way since then.
However, it has faced its biggest revolution during the last ten years. These years presented the users with methods that were never present in the market. Now, you have access to your money and the authority to transfer it with just your mobile phone or laptops.
The greatest milestone in these years was the introduction of cryptocurrency in 2009. 
This currency used a peer-to-peer transfer system that enabled the users to send funds without any intermediate. The currency acquires a market of over 237 billion USD and is being used by individuals, industries, and even investors. 
Cryptocurrency also brought forward the blockchain technology that helped to develop a system with real-time functionalities. It also introduced the concept of paperless currency, which later became the base of many other apps and technologies.
Another revolutionising progress in these years was the development of applications like PayPal. 
These applications came with multiple currency support and could transfer them internationally. It even exchanged the currency to meet your requirements. Over 305 million people are now using this service to manage their funds.
Today, you have multiple applications and online currency transfer options that you can use with a few clicks. You even have the cryptocurrency wallets that are paperless and do not need any physical space for storage. These technologies have made the transfer faster and made them much secure and low price.
How do they benefit investors?
The evolution of currency transfer methods in the last ten years has benefited not only the users but also the investors. 
The new technologies have opened up multiple sectors that you can invest in to get profitable returns. For instance, new methods need an application for functioning. It means that you can earn high profits by investing in a currency transfer. The popular apps like PayPal, Paytm, and Google Pay are some of the apps that are doing it.
However, this increasing app investment profit is just one of the few benefits of the new and faster currency transfer methods servers. Here's a small list of other benefits that the investors can expect from them.
Better exchange
The modern currency transfer methods are free from regions and currency types. They will auto convert the currency you send/receive according to the requirement. It will save you both the time and money you previously wasted in exchanging it.
Quick transfer
The previous methods needed some time for the fund to be sent or received, which was a great hindrance. 
For instance, let's say that you find an opportunity in the stock market that can yield high profits. However, for buying these stocks in bulk, you need funds to be transferred to your account. Now previously, it took some time for transfer, and it's possible that by the time you get the money, the opportunity might be gone. 
This issue is eliminated in the modern currency transfer system. Now, you can get funds from the other side of the earth within a few seconds.  
Secure payments
About a decade ago, online payment was a concept that only a few knew, and even they were reluctant to use it. 
The simplest reason was the difficulty in the process and security issues. However, the new payment apps reduced this hassle forever. They are quick to use and very secure. 
These features benefit in two different ways. Firstly, the investors can now make payments directly from their accounts without paying a high cost for the online payment. Secondly, the payment methods raised the trend of eCommerce and turned it into a  profitable business.
Low fees
The banks and transfer firms had a complex money transfer system requiring employees and office buildings to handle the funds. Hence, they charged a considerable charge for transferring your currency. 
The currency transfer methods need no such thing. They run on your smartphone, computer, or any other device. Therefore, reducing the fees you pay to a level that won't hurt your wallet.
How could AI improve currency transfers?
AI has influenced almost every section of society, including schools, industries and more. 
The currency transfer applications are no exception. The simplest reason for this collaboration is that this technology can predict the upcoming trends and issues. It helps the investors to find the opportunities and create strategies for the upcoming event. 
The popular Japanese company Nikkei is the perfect example of companies using AI for investment. The AI technology is also rising in the currency transfer due to its security features. It can help you to predict anomalies in your system and detect any issues or breach before it happens. Its features like machine learning properties can also come in handy to gain insights and adjust your company for the market volatility.
AI technology is also a great additive for currency transfer apps. It can help them to achieve higher speed and reduce security issues.
Currency transfer apps
There are hundreds of applications that you can choose for currency transfer. Here's a small list of the top 3 apps that the users prefer.
OFX
OFX is the top-rated currency transfer app in the market, especially for businesses. 
The app offers a wide range of currency, and a long list of countries allow this application. It also offers a live exchange rate calculator that allows you to get maximum profit from your funds. 
The best part is it doesn't even have a limit on the transfers. You can use it to make as many payments as you want without any issues. Its low fees of 2% per transfer is a further benefit.
However, the application is developed for businesses or investors who have to transfer a high amount and not for regular users. It cannot transfer an amount of less than $1000 per transfer. 
PayPal
PayPal is not a new name in the currency world. The app has been around for nearly a decade and is preferred by most of the users worldwide. 
The app is known for its Top-notch security and simple to use interface. It is also preferred due to its conversion features that automatically convert the currency. It also allows one-touch deposit or withdrawal using a registered bank account.
Another good thing about the app is its compatibility with eCommerce. Almost every large-scale e-commerce company supports PayPal payment. However, you might want to check its transfer charges in your area. Its charges change from country to country.
Transfer Wise
The TransferWise app is much similar to the OFX app but a little less efficient. Its list of supported countries is smaller and needs a bit longer for transferring your funds. 
However, it does have its perks, making it a solid competitor. For instance, the app takes a change of only 0.7% (as of now) per transfer. Moreover, it allows you to transfer funds without any minimum or maximum limit.
Wrapping up
The currency transfer methods have come a long way in the last decade and are still in constant flux. 
Technologies like the blockchain, internet, and others have made it much easier than ever before. The new methods make it perfect for investors as well as the users who need hassle-free and quick transfers. 
The few apps and benefits listed above are just the beginning of this new technology. There is still a lot more you can learn to earn profits from the currency transfer sector.  
This article was provided by Techfastly.com.