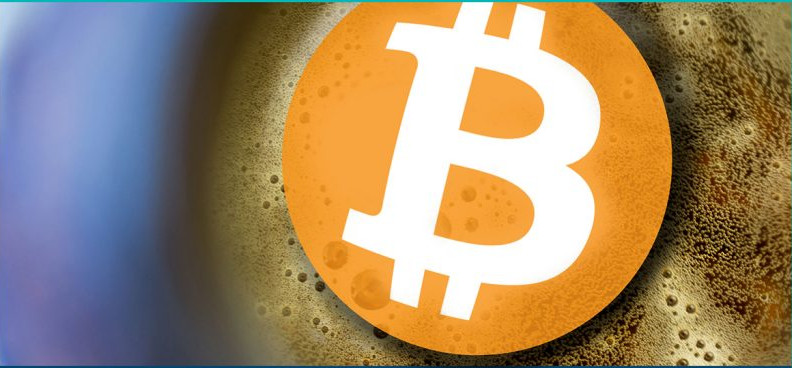 Is it too late to invest in Bitcoin?
Posted on: 16th November 2017 in Investments
Bitcoin is an exciting investment prospect – but maybe too exciting? Bitcoin has put on 700% since the beginning of this year  and is currently recovering from a 25% dip from it's peak value of almost US$7.7k in early November. Volatility regularly exceeds £500 a day. Are you sure you want to get involved? Or do you think it's all going to come crashing down sooner or later?
Bitcoin dramas since September 2017
Bitcoin is just recovering from a week-long downturn at the beginning of November which saw 25% taken off its price. Its value today stands at over $7000 and it doesn't seem to stop growing. At the beginning of September this year, Bitcoin had almost touched $5000, with market participants worried that this might present a strong resistance level and show that the market was oversaturated. That's not happened. Instead, Bitcoin has this week topped $7000! But back in September David Ader, Chief Macro Strategist at Informa Financial Intelligence, 
said in an interview
 with CNBC:
"I think it's going to come to a sorry ending. I don't know anybody who's actually used a Bitcoin for any purpose legal or otherwise. This looks like an overly frothy market and frothy markets lose their froth."
For a moment, he seemed to be right. China, the largest Bitcoin marketplace, had surprised investors by banning Initial Coin Offerings (ICOs) and cryptocurrency exchanges. Elsewhere, JP Morgan Chase CEO, James Dimon, called Bitcoin a fraud. And the combination of Chinese ban and Dimon's remark resulted in a cryptocurrency panic, with the Bitcoin price dropping below $3000 on September 15. However, the market soon recovered as business in Japan offset the lost market share represented by China. It seems that China's cryptocurrency market continues to operate despite the fact that several major exchanges closed under the pressure of the regulator. Chinese traders switch to over-the-counter operations on peer-to-peer exchanges and use instant messengers. Back in September Bitcoin lost over 30% in a few days amid negative fundamental data, and then it recovered almost all its  losses in several days. It shows the crazy volatility of the cryptocurrency market, and here are the lessons you should learn from this:
Bitcoin is very sensitive to any news and events related to regulation, market restructuring, expert opinions, and so on.
Bitcoin has so much support that it can arguably overcome any negative situation, even the one in which the largest market (China) interdicts the local exchanges and ICOs. This is a strong hint that the market is far from being oversaturated.
Due to the high volatility and uncertainty involved, cryptocurrencies should never account for more than 5% of your portfolio.
Should I invest in Bitcoin? The Pros
So, is it actually too late to invest in Bitcoin? Definitely not – there is much room for growth. There are more advantages you should consider as a strong fundamental basis for the cryptocurrency:
Bitcoin has a limited supply as opposed to fiat money. Through a specific process online called mining, new coins are produced in the blockchain system. However, the process is so slow that it will never reach inflation.
From all the cryptocurrencies out there, Bitcoin has by far the largest cryptocurrency market share, accounting for half of it. You should bear in mind that there are over 1000 coins to choose from, and Bitcoin is the Big Boy.
Bitcoin has entered deep into the economy of different communities. There are thousands of merchants accepting it as a payment method, and there are thousands of Bitcoin ATMs around the world. It is too difficult to get rid of it, so don't expect it to collapse overnight. It is a good sign that you can keep confident when investing a small portion of your diversified portfolio.
Bitcoin and Ethereum act as intermediary coins whenever a new ICO is launched. Since the ICOs are becoming more popular, the support for Bitcoin also increases, as the new tokens are not offered in exchange for fiat money.
Should I invest in Bitcoin? The Cons
There are a few drawbacks that you should consider before making any investment decision. First of all, as already discussed, Bitcoin can show uncontrollable volatility, so be always ready for that. Besides, some suggest that the Bitcoin price represents a classic bubble – since it is nourished by speculators rather than by individuals who appreciate its functional potential. Bear in mind there is some inconvenience involved in Bitcoin trading: if you decide to buy Bitcoin with some of the reputable crypto-exchanges, you will have to pass through long verification procedures. Also, keeping the funds in your online account is always a bad idea since the exchanges are vulnerable to cyber attacks. Instead, you should better invest in a Bitcoin-related fund or store your coins in a hardware wallet.
Final Verdict
Given the high volatility and uncertainties surrounding cryptocurrencies, you should consider these as an out-and-out gamble rather than a well-planned investment. But, as an out-and-out gamble, Bitcoin offers a range of advantages, both fundamental and environmental that make it a well-considered gamble. Remember that JP Morgan CEO who called Bitcoin a fraud? Well, 
he agreed
 that Bitcoin could reach $100,000 before it bursts.
"I'm not saying go short… Bitcoin can go $100,000 a bitcoin before it goes down, so this is not advice on what to do," 
said Jamie Dimon
.
More prominent analysts 
expect it to
 hit $50,000 in a few years from now, so you are definitely not late to get involved – but be careful! Speak to your IFA for some pointers on Bitcoin trading, and how it can fit into your overall financial picture.