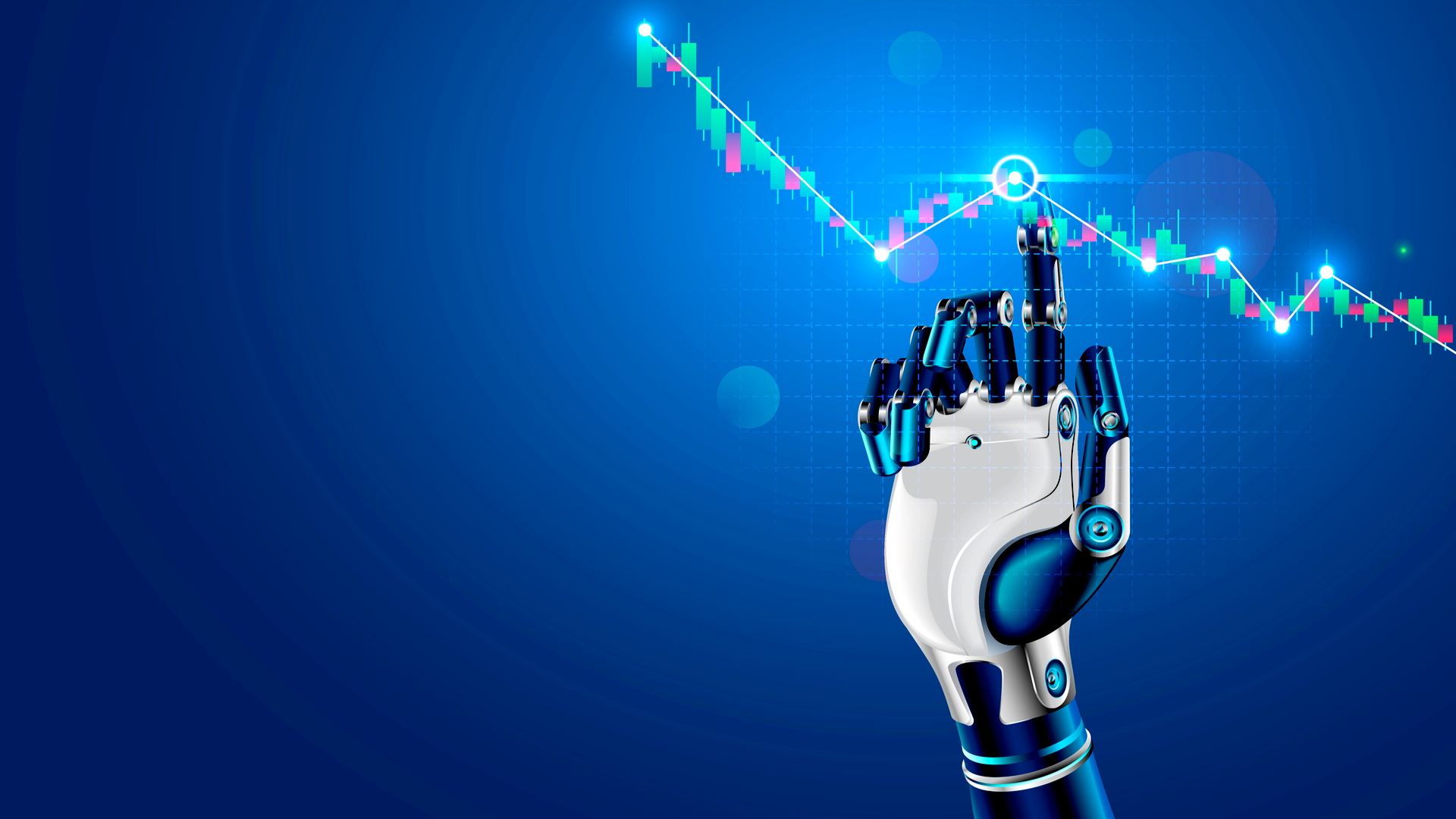 Investing in technology
Posted on: 7th October 2020 in Investments
With constant changes in the user trend and global market, the stock market has faced constant fluctuation in the last few years. The industries are rising and falling in a way that makes it almost impossible to anticipate their future.
However, there is one industry that has shown excellent future potential- the tech industry. It has shown significant progress in terms of both its position in the market and its profit values. 
In this article, we will take a look at the data that shows its potential and why it's one of the best industry to invest in right now.
Progress in tech companies value
The technology sector has undoubtedly shown great strides in the last decade. With modern technologies like the IoT, AI, RPA, and more, it has opened the door to a much better world, with many more opportunities. 
Stats by Finances Online shows the sector now accounts for more than over $3,360 billion. Four out of every ten United States has reported demand for professionals in this sector.
The world has seen technologies that were unimaginable before this decade. There are AI-based machines, self-driving cars (conceptual) and many more fascinating technologies. The era also marked the discovery of ultrafast processors and graphic cards. This decade marks a new milestone for a new, better, and faster world.
The best part is that these technologies aren't just benefiting the industrial sector but also offer excellent opportunities for investors.
Top 5 tech sectors to invest in
The tech sector is growing at an excellent rate, but some sections have better growth than the rest. These fast-growing sections have great potential for returns. Here's a list of the top five sectors.   
Artificial intelligence (AI)
AI being at the top of this list is no big surprise, especially when you consider the rate of progress. The technology finds its application in almost every modern firm right from manufacturing to healthcare. Even the advertisement industry and fintech are starting to use it.
The technology is booming at an unimaginable rate, creating lots of jobs as well as investment opportunities. According to studies by Statista, the sector has shown a growth rate of 154% in 2019 and is still increasing. The data also revealed that AI now covers a market revenue of over 10.1 billion USD. Statista's data predicts that revenue may rise to 125 billion by 2025. 
The technology is attracting investors and tech enthusiasts from almost every sector of the industry. It has also become a base of many start-ups lately. On top of this, the sector is seeing big companies like IBM, Facebook and Google investing heavily.
All these factors make it clear that AI technology is here to stay and represents an attractive market in the coming times. So, without any doubt, this sector is worth your time and money. 
Data science
AI uses processes like machine learning and predictive analysis to understand the market better. It means that any industry using AI will have to deal with a large amount of data. 
Collecting this data is not a big task, especially with smart devices like the wearables, Alexa, and other such devices. However, organising this data in a meaningful way is another story. 
You need to store the unstructured data, refine it to find the required part, and then store it in. You also have to ensure that the bulk data doesn't affect the processing speed. Therefore, you will need multiple tools and professionals. 
The list includes analysts, data virtualisers, clutters, and applications like Hadoop. These requirements turn this industry into a sector that can help you to earn excellent profits. Companies like Amazon, Microsoft and Google in this sector further add to its value.
App development
Since the development of Apple and Google stores, the demand for applications has always been high. 
Today, every business, enterprise, and cooperative needs dedicated applications for their services. Even the government sector has a massive demand for them. 
They generate more than 50% of the world's internet traffic. The demand is further increasing with new technologies like VR and AR in play. Even the tech sectors like AI and data science depend on applications. This sector has also shown a growth rate much higher than almost any other tech sector. 
Allied Market Research predicts that the industry will have a revenue of 407.31 billion dollars by 2026. That's a growth of over 301.04 billion dollars within eight years (2018-2026). So, if you are interested in investing in the tech sector, this one is a perfect option. 
Cloud computing
In this age of information, hard drives and other mass media devices are not enough. 
The user needs tools that offer much larger storage capacity without compromising speed or rising prices. The only answer to this requirement is cloud computing platforms. They are fast, reliable, and can be accessed from any part of the world without issues.
These platforms are also becoming the base of centralised industry and remote working. Its growth is why even the top-notch companies like Amazon, Google and Microsoft have started the programs for cloud computing. 
About one-third of the IT sector's budget now goes to this single sector. They use the online storage to backup data, host websites/software, create recovery images, and several other processes. Stats show that by the end of 2020, the spending on this sector will be approximately 952 billion USD. 
Cyber security
With the whole world turning digital, cybersecurity is a must. Every company needs to prevent unauthorised use of data. 
Companies need professionals, tools, and every other thing that can assure the best cybersecurity for them. Hence, they are ready to spend a higher amount in this sector than any other.
The sector reserved a market investment value of over 37 billion dollars by the end of 2018. A study by Statista predicts that by the end of this year, the investment in this sector will further rise to 42 billion. 
The number is enough to establish its market value in the upcoming years. It's the sector that you must surely consider. 
Wrapping up
The tech sector is rising, and you can use it to your advantage. All you need is to find the perfect investment opportunity for you. Hopefully, the data above may have provided you with the knowledge you need.
This article was provided by Techfastly.com.