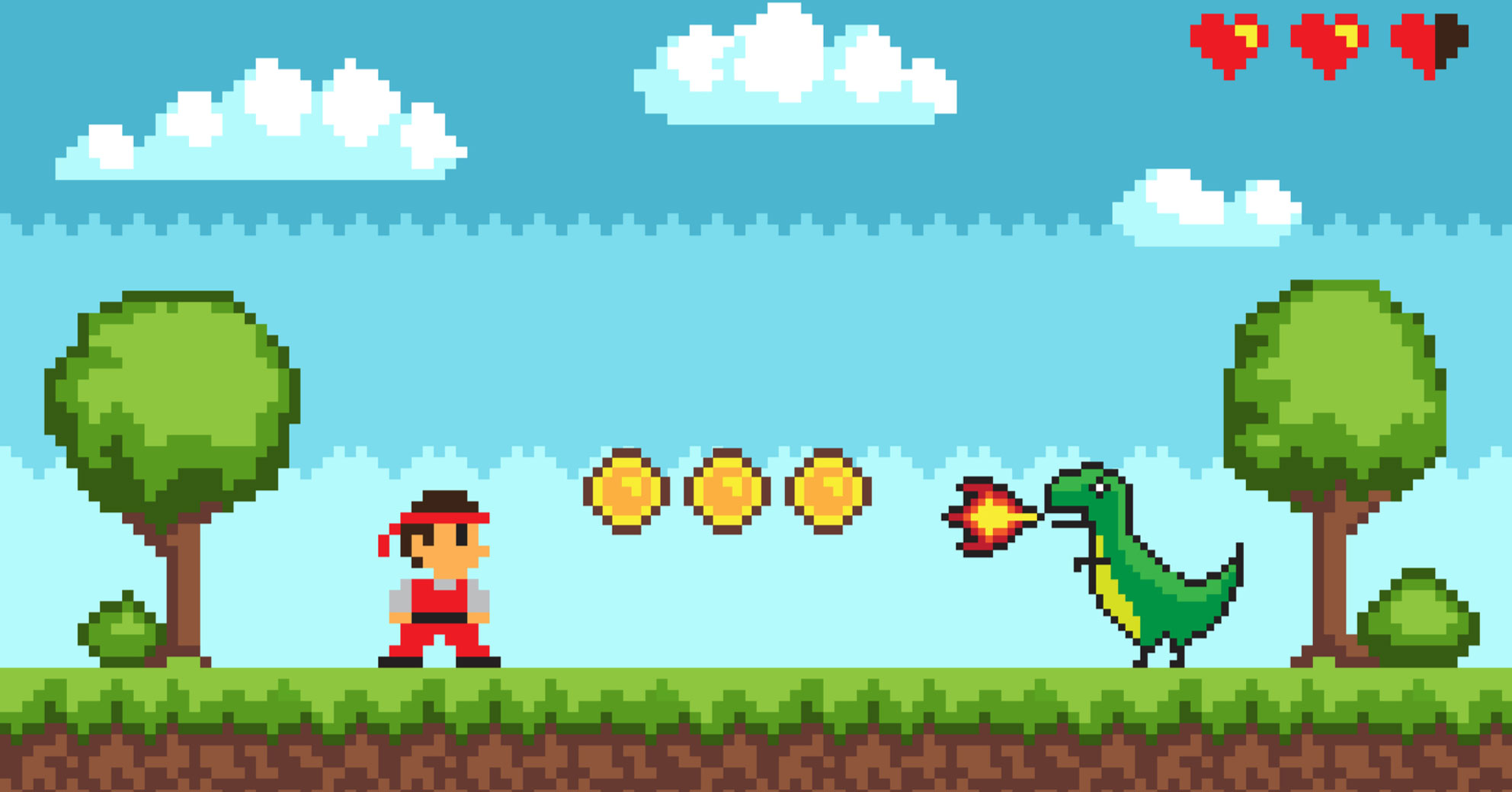 Are video game investments Covid-19 proof?
Posted on: 30th June 2020 in Investments
Video games are good for your health and your investment portfolio.
These are two things you won't usually hear, but 2020 hasn't been an ordinary year – so stick with us.
Recently, the World Health Organization (WHO) teamed up with video game developers as part of their #PlayApartTogether initiative. Together, they are encouraging people to stay indoors and play video games to stop the spread of Covid-19.
More people than ever are flocking to virtual worlds to play, interact, and escape the madness that is 2020. As a result, the industry's market value has soared.
Is the video game industry Covid-19 proof? Should you consider investing in it?
To answer those questions, we need to take a closer look at the industry. Let's start by taking a trip back in time.
The rise of gaming
This year marks the 20th anniversary of the PlayStation 2.
The console was the successor to Sony's hugely popular PlayStation (PSX). The PlayStation 2 would go on to become the biggest selling games console of all time, with 159 million units sold worldwide.
Video games have come a long way since then. The graphics have improved, the storytelling has evolved, and their market value has skyrocketed.
When the PlayStation 2 released in 2000, the industry was worth around $37.84 bn. Fast forward to today, and the video gaming industry is worth more than Hollywood and the global music industry – combined.
A report by Newzoo revealed that the video gaming industry was worth a staggering $152.1 bn in 2019.
Here is a look at the current state of gaming.

Levelling up in 2020
It has already been a turbulent year for businesses as they contend with Covid-19. It's a different story for the video gaming market, and the industry looks set to grow in 2020.
Market analysts Newzoo forecasts that the global games market will generate $159.3bn in 2020, a year-on-year increase of 9.3%.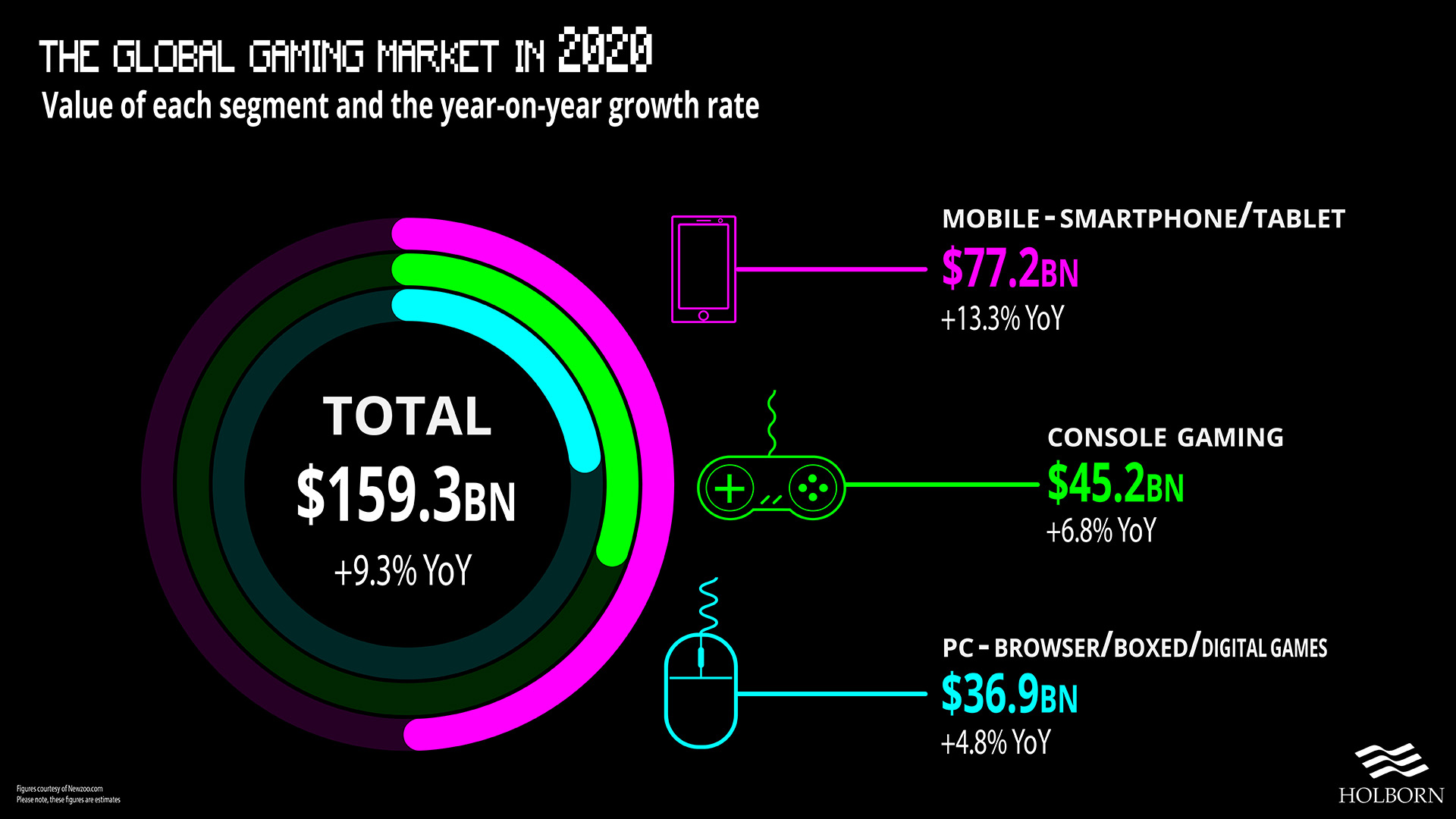 So, how has the gaming market value increased by more than 370% in just 20 years?
There are several factors for the industry's growth, one being the advancement in technology.
Modern mobile phones, or smartphones, are capable of doing more than just making calls and sending messages.
The devices we carry with us are capable of taking high res pictures and streaming our favourite shows. Thanks to powerful chipsets, they are also capable of playing high-end video games.
Mobile gaming now represents the largest segment of the global gaming market.
In 2019, the total revenue for mobile gaming (smartphone and tablet) was $68.5bn. Newzoo predicts that mobile gaming will once again be the largest segment in 2020, generating $77.2bn.
A key reason why this sector has seen substantial growth in recent years is due to the low barrier of entry.
Playing games on a console or PC comes with the added cost of buying additional hardware. With around two-fifths of the global population owning a smartphone, mobile gaming is far more accessible for most.
Advancements in technology are one of the factors behind the rapid growth of the gaming market; another is the industry's business model.
A model for success
The vast majority of the gaming industries revenue comes from consumer spending. The old business model was focused on single unit revenue, and this made sense.
Historically, video games had a start point and an endpoint. When you had completed the game or got bored of it, there wasn't much else to do so you would go and buy another.
With the introduction of online elements such as multiplayer, games have more depth and a reason to continue playing.
As a result, consumer spending habits have changed. People are buying fewer games than they have in the past, but they invest a lot more time in those games.
The gaming industry quickly picked up on the change in spending habits and adapted its business model.
Now, the focus is on recurring revenue such as subscription services, downloadable content (DLC) and microtransactions.
It's fair to say that the new business model has been a success. In 2019, microtransactions alone generated $33.05bn in revenue globally.
In-game spending has performed better than expected in the first quarter of 2020 as more people turned to video games during the lockdown. Experts predict that the microtransaction market will stabilise at a compound annual growth rate of 6.1%. 
If predictions are correct, microtransactions will generate $37.61bn in 2020 – nearly as much as the industry as a whole just two decades ago.
Of course, microtransactions only tell part of the story. They don't give a complete picture of how well the market as a whole has fared against Covid-19.
Gaming vs Covid-19
Covid-19 and the worldwide lockdown that followed has harmed several industries financially.
Based on the latest figures, the gaming industry certainly looks to be Covid-19 proof. To say video games are booming since lockdown would be an understatement.
Steam, the leading digital gaming platform, saw a surge in traffic as people turned to video games during the lockdown.
On April 4th, the platform hit record numbers. According to Steamdb, there were 24,535,923 users online and 8,171,592 concurrent players. The same date in 2019 saw 15,029,969 online users and 4,398,368 concurrent players.
It's not playing games; people are also watching more video games.
Amazon-owned Twitch, the biggest live-streaming platform, recorded record numbers during the lockdown. 
Globally, viewers watched over three billion hours of content in the first quarter of 2020 – a 17% increase over the previous quarter.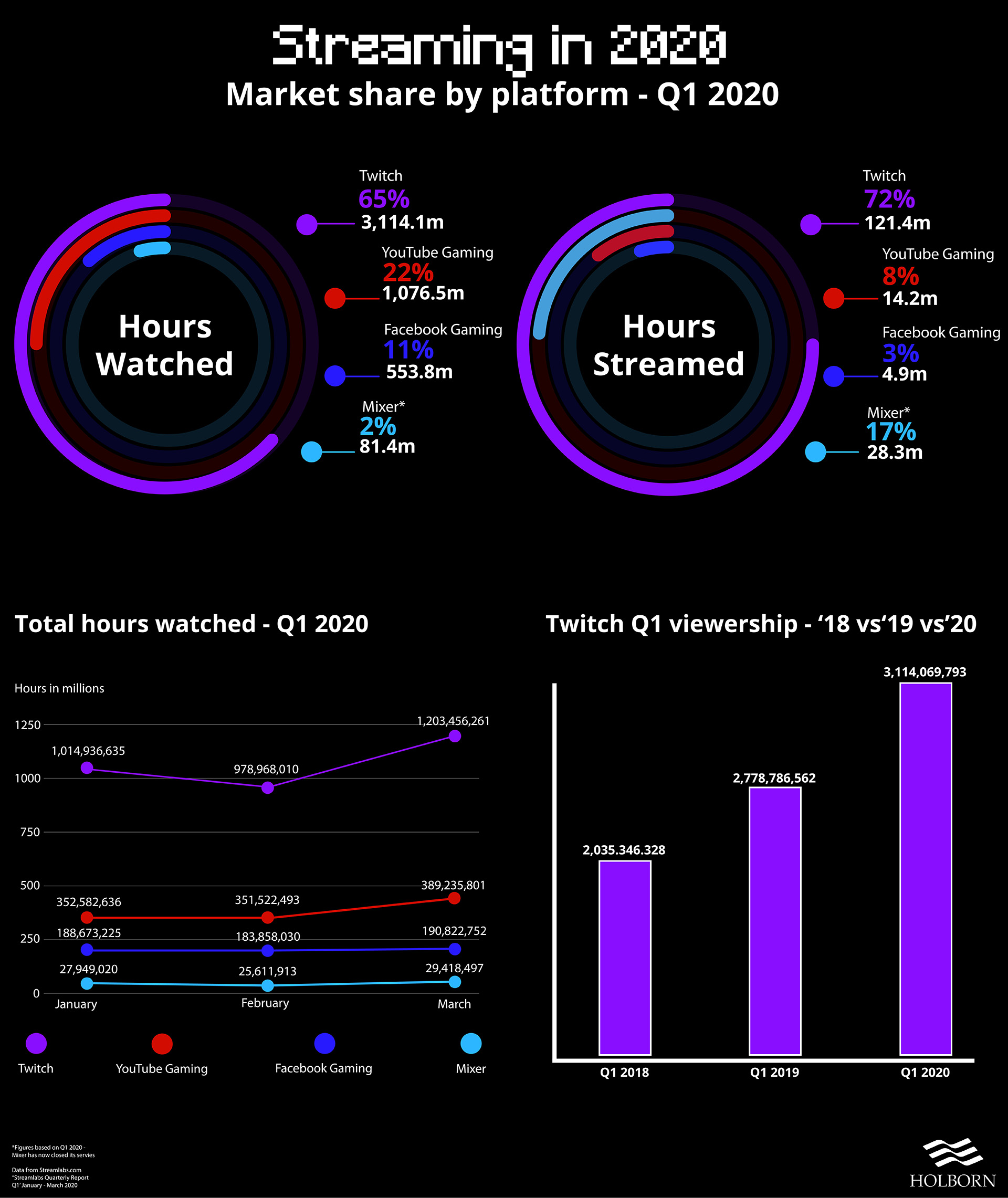 As engagement increased so did the value of the video gaming market.
In March – the same month as the world went into lockdown – the gaming market generated $1.6bn. The figures represent a 35% increase compared to March of the previous year.
The latest financial results from gaming giant Electronic Arts also paint a picture of an industry that is thriving during Covid-19. The US video game company doubled its first-quarter revenue from $209m in 2019, to $418m in 2020.
Investing long-term: considerations
The big question for most will be the viability of investing in the industry long-term.
It's a fair question. After all, investments tend to be a long-term strategy for building wealth.
Video games have performed well in terms of sales and total revenue during Covid-19. Their market value was already on an upward trajectory, and they seem to have benefitted from the global lockdown.
However, there is still uncertainty for other areas of the industry.
The highly anticipated next-generation consoles from Sony and Microsoft are both due to hit stores at the end of the year. As the current generation's lifecycle comes to an end, the release of their successors will see an increase in revenue for the console sector.
There are fears that both consoles could be delayed, with both companies relying on China for components. Despite this, Sony and Microsoft remain confident that they are still on track for a 2020 release.
Taking everything into account, experts are still confident in video games as an investment option.
The Association of Investment Companies (AIC) spoke with some of the leading fund managers to get their views on the industry in the current climate. Here is what they had to say.



The right strategy
Current events are unprecedented. Investing has its ups and downs, and market volatility is unavoidable at the best of times.
There are some industries less affected by the pandemic, but none are entirely Covid-19 proof. One thing we can be sure of is, with the right investment strategy, working towards your financial goals is possible in any climate.
To speak to one of our experts and find out how we can help you, contact us using the form below.