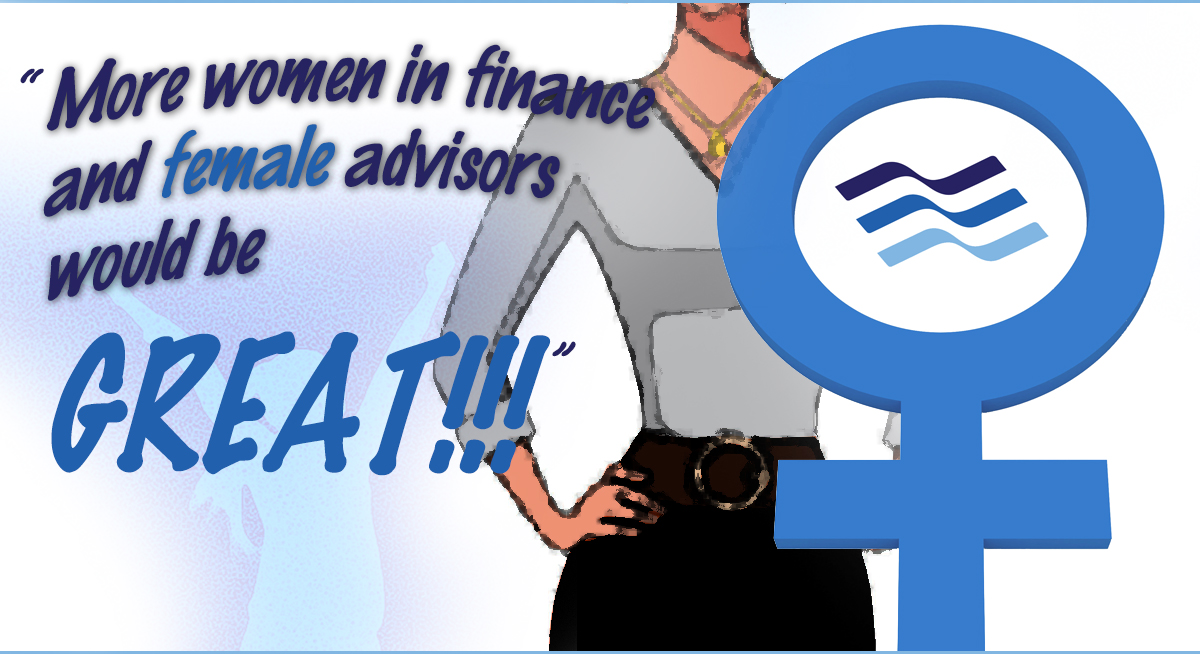 Women's Finance Poll 2018
Posted on: 6th February 2018 in Finance
Introducing Holborn's Women's Finance Poll 2018 …
Some would say that women have the financial odds stacked against them, with women often getting paid less than men and fewer women having a pension.  But what do women actually say about this? How confident are women going into 2018 about their finances? On our own staff here at Holborn, we have a number of women managing finances with spectacular success. But how do women outside of Holborn feel about money? We commissioned a poll to see how we can be more useful to expat women and their finances. The results are not official yet – because we are just shy of the official benchmark of 500 respondents – but below is a sneak preview of some really interesting data that we hope to use to improve our own services in women's finances. What did we ask? Using Survey Monkey, we posed 20 questions to women on their own attitudes and behaviours when it comes to personal finance. We also asked some questions about age, marital status, etc. Who did we ask exactly? Holborn's online survey was responded to by 465 women, answering 20 questions about their attitudes and behaviours towards personal finance with the invitation too to write comments. The research was split into two groups:
1) A 254-strong group of women mostly aged between 30-50 responding via Britishmumsdubai.com.
2) A younger group numbering 211 respondents aged mostly 20-40 responding via social media.
Summary
Almost one in four of younger women are the money mogul in their marriage
Two out of three women say they are confident about financial planning …
… But almost one in three women report themselves "worried" above all
Three out of five women are on top of their accounts and passwords
Two out of every five women are without a pension
Roughly half of women do have a financial plan
Seven out of ten women wished they had looked at their finances harder
Almost one in three younger women are unwilling to take financial advice
Not enough information on financial advice a problem for half of younger women
A quarter of older women would take financial advice first from an IFA
Older women say that financial education at school is way in which "situation can be improved"
The Findings
Almost one in four of younger women are the money mogul in their marriage 84% of all women interviewed were married. 79% of the women in the older group said that financial decisions were made as a team with their partner; but only 61% women in the younger group agreed, with almost one in five of the younger women (22%) reporting themselves the key financial decision maker of the marriage – compared to onlyone in ten (11%) of the older group doing so. Two out of three women say they are confident about financial planning … In a straight choice of yes or no – financially confident? 64% of women said yes, and 32% said no. 6% more of the older group than the younger group said yes.  … But almost one in three women report themselves "worried" above all Given 4 main options, women were asked "What best describes your attitude to finances and financial planning?" 40% of women reported themselves to be confident; 28% worried; 7% bewildered; 18% no opinion. So that's almost one in three women reporting that that are mostly "worried" about finances and financial planning, and almost 20% reporting that they had no opinion at all. Three out of five women are on top of their accounts and passwords Passwords: 60% report they know all, 30% some Current accounts: 59% all, 29% some Savings: 61% all, 28% some
Two out of every five women are without a pension 38% of the older group and 47% of the younger group said they didn't have a pension. Roughly half of women do have a financial plan 52% of the older women have. 47% of the younger women have. Seven out of ten women wished they had looked at their finances harder 70% of all women interviewed agreed that they wished they had "taken more control of/interest in … [their] … finances in the past." 11% more of the younger group agreed than the older group. "As my husband works in finance he took overmoney matters – I wish I had been more involved in planning and financial planning when I was younger." Said one member of the older group. Whilst a member of the younger group said: "I wish woman were taught to be more finance conscious." "And that's why," comments Holborn Mortgages Guru Jo Philips, "we don't stop urging our clients to review their mortgage arrangements regularly. It's all too easy to stick your head in the sand whilst the value you are getting from your mortgage steadily erodes. It doesn't take long to really start taking a loss. There's no need to worry, there really isn't it – Remortgaging at a better rate can be fixed up very easily, either here in the UAE or back in the UK – and the size of the market means there are always competitive deals to be had."
Almost one in three younger women are unwilling to take financial advice 28% of younger women said that they had never considered taking professional financial advice – nor never would consider it. Only 12% of the group of older women agreed. Vicky Bizzell, Holborn finance writer, shares a telling personal anecdote regarding financial advice: "In my early thirties, perhaps for the first time ever, I had money to spare.  Cash flow in to the household had increased, and before the children arrived there was money to spare.  I decided to consult a financial advisor to help me figure out how to help my finances grow, develop a sound plan for the future, and, well, to just get a grip on a topic that had always vaguely intimidated me. The financial consultant I met with from a (nameless) equity management company, was exactly as I had imagined him – older, male, and slightly arrogant. I found him immediately intimidating.  He was condescending, sexist (he spoke to my husband and not to me), and seemed completely unable to a) listen to what I wanted, and b) talk in a language I could understand or engage with.  I was struck by the idea that this was what he wanted.  Yes, he was the expert, but I also wanted, indeed needed, to feel empowered; to know that I was making choices that I understood and were best for me. Needless to say I walked away from the encounter and resolutely decided never to consult a financial advisor again. The problem is: sometimes you need advice.  You need to feel – particularly where your finances, your family, and your future, are concerned – that you are making the best choices.  And if finance and investing aren't your strongest skillset, you need to feel trust; trust that you are being informed by someone who understands what's important to you. So how do you create this trust?  As a woman, are you more likely to feel heard, and understood by another woman?  Does gender matter? The results of the survey would suggest so!" Not enough information on financial advice a problem for half of younger women A whopping 49% of the group of younger women said that no knowledge of the options available was a key bar against taking financial advice. The older women were more concerned about time, with only 27% agreeing that information was the issue; the top category for older women was "not enough time", with 34%, vs. only 21% of younger women citing time available as an issue. A quarter of older women would take financial advice first from an IFA 50% of younger women say they would take financial advice from their partner first, with 21% citing their parents. One in four (39%) older women said they would consider consulting an IFA first, compared to a figure of 21% for the younger group. In response to these findings, Alison Ingleby, Marketing Director here at Holborn, shared personally that, "My husband totally looks after our finances and I only know a few account details. Honestly, he has urged me repeatedly to become confident so I can access them, especially in case of any emergency. Although I hold 3 degrees, I can't seem to gather myself together and take control of our financial future or, at the very least, our personal finances in the present. I don't think my attitude is a very healthy one! I feel I should make the effort this year to ease the onus on my husband to deal with it all. After all, who knows what life brings next?" 15% more younger women agree that "attitudes are changing" A key question of this survey was: "Do you think women have or have had a different approach from men when it comes to accessing financial information and advice?" In the older group, 51% agreed that, "Yes – in the past, but attitudes are changing", 41% agreed "yes" and 8% said "no". In the younger group, 64% agreed that, "Yes – in the past, but attitudes are changing", 20% agreed "yes" and 14% said "no". Older women say that financial education at school is way in which "situation can be improved" 55% of older women responded that better education at school was the key: "Financial education should be started at a young age, both in schools and families." "I feel that schools need to better equip children with education regarding personal expenses, mortgages etc. and about debt and the impact it can have on their lives." "People should be taught in schools how to be able to manage finances and about taxes. It's not fair for people to spend thousands on education & still end up being uneducated about the real issues they have to tackle in everyday life.' The top category for younger woman was financial discussions between partners, with 31% of younger women choosing this as their choice for change. (All figures averaged across both groups of women, unless stated otherwise.) Anything else the participants said? Thumbs down to hidden clauses and cold calling! "More than just being able to understand more options, the fear of the hidden clauses and risks involved with banking needs to be dealt with. This still continues to be the biggest reason why most people are reluctant to get involved with financial institutions." "Cold calling is a huge turn off for me especially when the person calling starts the sales pitch this just makes me block the number !!! Sorry just being honest there are much better ways!" The UAE factor Culture change has changed our family approach to finances: "I was the main breadwinner and in control of all of the finances, savings and bill paying until we moved to Dubai where my husband took the lead due to the culture." Too much temptation! "I find it even more difficult here in the UAE as your earnings are more and the intentions are to save but so much harder because of the lifestyle choices." Nowhere to go … "I think people assume because we live in Dubai our houses are paved with gold but the reality is very different. I worry about the rising cost of living here when we don't have many other options other than to remain here and swallow the increases in prices and the subsequent impact on our family meals, time together and chance to ever have any holiday time away together." More female professionals in finance please! "More women in finance and female advisors would be great."  Women are better at financial-decision making "I truly believe that women make better financial decisions in terms of diverse portfolio and hedging than men." Women need investment advice – not budgeting advice "Women knows how to budget their finances especially when it comes to family needs but of course, women still need guidance on what to do to grow their finances." Marital finances are not about gender, but about who's better with money "I do not believe that my lack of awareness about financial matters is due to my gender. I think it is because my husband is interested and more knowledgeable due to his job. I am not interested and happy to leave it to him. I trust fully that he has the best interests of our family at heart. I have friends who are in relationships where it is the other way round and the female takes full control of the finances due to either their own interest, or a lack of interest from their partner."