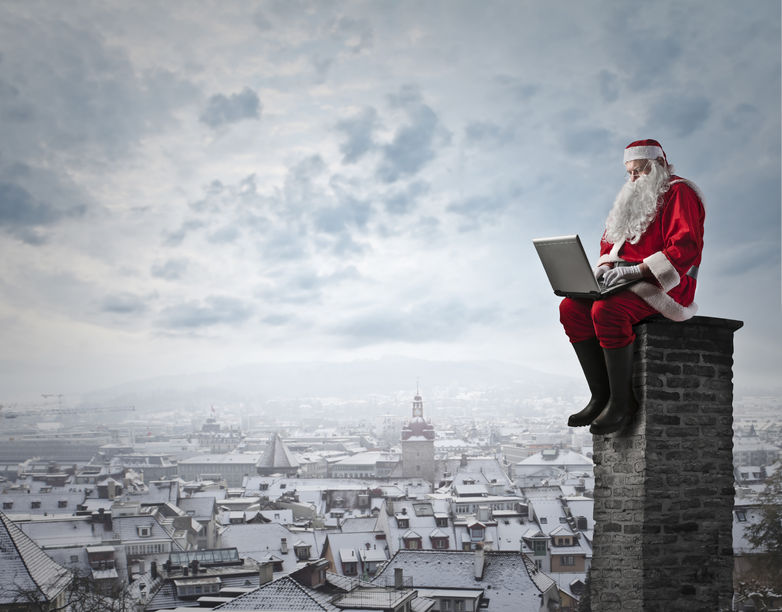 Santa Claus In Shock £8Bn Debt
Posted on: 27th December 2016 in Finance
Brits back home will have typically spent 44% of their December salary on Christmas, according to the Nationwide Building Society's Christmas Spending Report. One in three pay for Christmas by taking out debt – whether overdraft or credit card. And one in five get lumbered for three months or more with paying off Christmas debt. Figures aren't available for our spending habits as expats in the UAE. But there's no reason to think our habits are that different. The long and the short of it is that Christmas
costs
! And don't we all know it! But we're not the only ones saddled with a Christmas cost extravaganza. Spare a thought for Santa Claus – who, by now, having finished his rounds if he's being sensible, will be having a good, hard look at his balance sheet. And that's because your balance sheet, Santa, is seriously in the red! Product comparison experts Expertmarket.co.uk have carried out a full analysis of The Lapland Inc Balance Sheet and reckon that Father Christmas is running at an annual loss of over eight billion pounds (£8,421,792,249 to be exact).
Income: Santa Claus
Ranked as a number one revenue is "Lapland Winter Tourism", which Expertmarket put at an estimated £954m – that's almost a billion quid a year. Coming in as Santa's second-most important revenue stream is, of course, the income to be derived from his image – his image rights. The intellectual property for the Santa brand is valued at a hefty £370.4m, which is twenty times that earned by the global leader in personal image rights, footballer Christiano Ronaldo. Slightly ambitiously perhaps, a figure of £135.7m is projected for Reindeer Stud Fees. This figure is based very sensibly on what you would expect to get globally for a champion racehorse annual stud – multiplied by nine (for nine reindeer). But that's assuming a lot of demand. Who else but Santa Claus needs premium reindeer stock that can fly supersonically? Santa is clearly keeping up with the times though. A projected revenue of near half a million pounds is expected for charges for his spare rooms with Air BnB.
Outgoings: Santa Claus
Santa probably spends almost £10bn on manufacturing toys. The calculation is: £ (EU average Christmas spend per child) MULTIPLIED BY The number of kids in the world aged under 14 with a Christian background DIVIDED BY 8 (to reflect manufacturing cost of the toys rather than Recommended Retail Price.) Wages for some three thousand elves look cheap at £65m a year, but there's a hefty bill of £13.7m for staff pensions and insurance; Santa Claus, like any other SME, bears a financial burden of 20%+ on top of wages for total staff costs. Those reindeer need some looking after, with an annual cost of £549 projected for the technicalities of vaccinations, worming and antibiotics. Sleigh maintenance is put at £661. Sleigh insurance is projected at £1,605 – based on the annual premium for a racing car driver. But that seems awfully cheap, bearing in mind the sleigh to be insured is
likely to be doing
speeds of 650 miles per second and pulling a payload weighing in upwards of a quarter of a billion tons!
Just as well for Christmas spirit …
Because, without it, even Santa Claus Inc. might be stretched to run with an annual deficit of £8bn! That balance sheet needs some serious attention. All jokes aside, the festive period IS a good time to give your personal balance sheet a once over. The period right now, before the New Year has got going, offers (for the lucky ones!) a couple of days to get clear about financial goals for the year and see where existing costs could be sorted out better. Financial planning always pays off, however, little time or concentration you can spare for it.