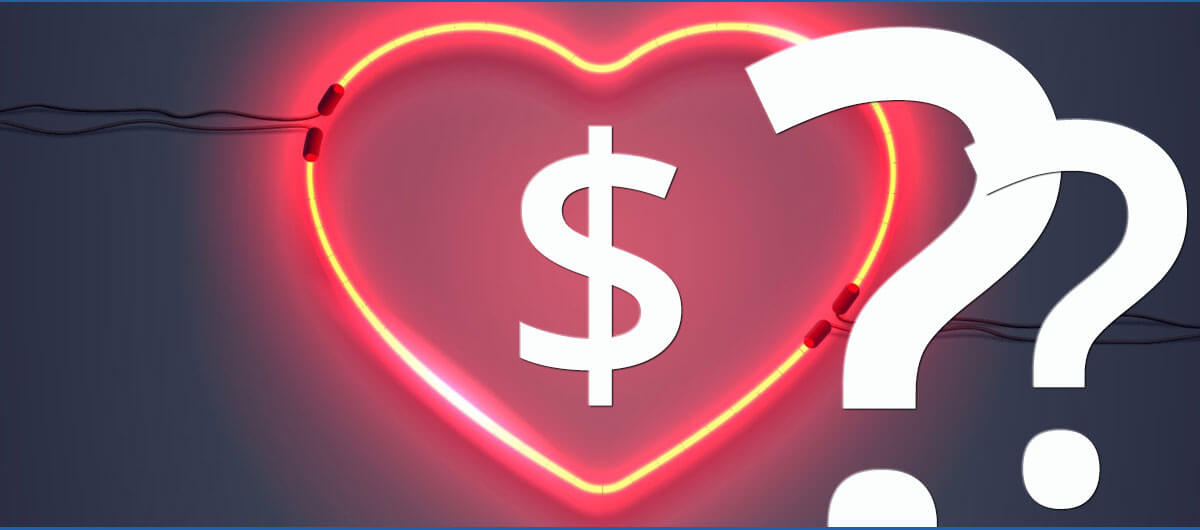 Most Expensive Wedding?
Posted on: 19th May 2018 in Finance UK
What's the most expensive wedding ever?
With the average cost of a UK wedding peaking last year at £27,000, getting hitched is not a cheap option by most people's standards. But what if money weren't an issue? What would be your biggest extravagance? In celebration of today's wedding between Prince Harry and American actress Meghan Markle, billed to be one of the most expensive of all time, we take a look how the rich, royal and famous have lavished money on their "big day," ensuring that it will go down in history – though not always for great taste!
Kim Kardashian and Kanye West – £2.2 million (2014)
When a reality TV star marries a world famous rapper and producer you can guarantee it's going to be an extravagant event. The couple did not hold back, treating their lucky wedding guests to various pre-wedding bashes around Paris before flying them to Florence, Italy for the ceremony.  Famous Italian tenor Andrea Bocelli sang as Kim walked down the aisle in her Givenchy Haute Couture lace gown.
Aleksey Shapovalov and Ksenia Tsaritsina – £unknown (2017)
When Russian oligarch Shapovalov splurged £7 million on his model girlfriend's engagement ring, the world anticipated an event to remember. The couple celebrated their nuptials at the Barvikha Luxury Village hotel in Moscow and the Russian beauty, not satisfied with one intricately designed wedding gown, changed into her second during the long night of celebrations. The couple spend their married life between their native Russia and Dubai, where Ksenia can be spotted driving around in her luxury Bentley.
Eldar Osmanov and Gaspar Avdolyan – £7.5 million (2017)
Eldar, daughter of a Russian energy giant, married Gaspar, a millionaire, at the world renowned Dolby Theatre in Los Angeles, home of the Oscars. The couple spruced up the venue with over $500,000 worth of flowers and a specially laid "golden aisle."  Guests were entertained by Lady Gaga and Jason Derulo, who came in at a hefty $2 million of their budget.
Petra Ecclestone and James Stunt – £12 million (2011)
Daughter of Formula One racing tycoon and billionaire Bernie Ecclestone, wed British Entrepreneur James Stunt in 2011, at a magical ceremony set in a 15
th
century medieval castle near Rome. Guests (including royalty) were treated to bottles of wine that reputedly cost £5000 a piece and performances from the Royal Philharmonic Orchestra and Black Eyed Peas in a 3-day-long event.
Angela Yueng and Huang Xiaoming – £23 million (2015)
Known as the Chinese Kim Kardashian, socialite Angelababy wed actor Huang at a rose clad Shanghai Exhibition Centre surrounded by 2000 of their closest friends. The glitzy affair featured a ten-foot cake shaped like a carousel, and that wasn't the only treat in their guests' party bags – they also included a mobile phone! The 26-year-old actress, singer and model wore a custom Dior gown that included nearly 100 hand-cut rose bouquets made of Chantilly lace.
Kate Middleton and Prince William – £25 million (2011)
The second in line to the British throne wed his university sweetheart in 2011 in the majestic environs of Westminster Abbey. The ceremony was watched by around 2 billion people, so its no surprise that Kate wanted to look her best!  Resplendent in an ivory gown by British designer Sarah Burton for Alexander McQueen, Kate captured hearts all over the world as well as the prince standing next to her, who whispered "you look incredible, beautiful" in his bride's ear. It is estimated that most of the cost for the wedding went on security.
Meghan Markle and Prince Harry – £32 million (2018)
Today's highly anticipated wedding between royal favourite Prince Harry and American actress Meghan Markle earns a place in the top ten – but not for its sheer extravagance. Most of the budget will be spent on security (like his elder brother), though the couple are hardly counting the pennies.  It is thought Meghan's dress could cost as much as £300,000 – not that extortionate when you compare it with the £26,000 the couple are spending on sausage rolls for the members of the public who have been invited.
Vanisha Mittal and Amit Bhatia – £56 million (2004)
Vanisha, daughter of Indian steel magnate Lakshmi Mittal, and Amit, a prominent banker, took lavish to another level for their 2004 wedding. An estimated 1,000 guests received invitations encased in silver boxes and were flown from around the world to the week-long event in Paris. Guests were spoiled with five-star accommodation and whisked off to dances and ceremonies at the city's most prestigious venues including the Palace of Versailles and a firework display in the Eiffel Tower gardens. Sadly, the couple divorced in 2013 with a lot less fanfare!
Prince Charles and Lady Diana – £70 million (1981)

Adjusted to inflation, the cost of UK royals Charles and Diana's wedding stands at a world-beating $110m.
An estimated 750 million people worldwide tuned in to watch the fairy tale wedding in July 1981. Diana wore the iconic David and Elizabeth Emmanuel gown adorned with thousands of pearls and a 25 foot train of silk taffeta and antique lace. The bride arrived at St Paul's Cathedral in a horse drawn carriage along streets lined with adoring onlookers, keen to get a glimpse of the dress (one of fashion's most closely guarded secrets). Here at Holborn we know that saving for a wedding can represent one of your first big financial goals – from buying that all important engagement ring, to making sure the day is as perfect as you imagined it to be. Or if you are a fortunate (and generous) parent, it might be something you have worked into your financial plan. Whatever your budget, speak to your Holborn financial advisor to help you plan for your future goals.