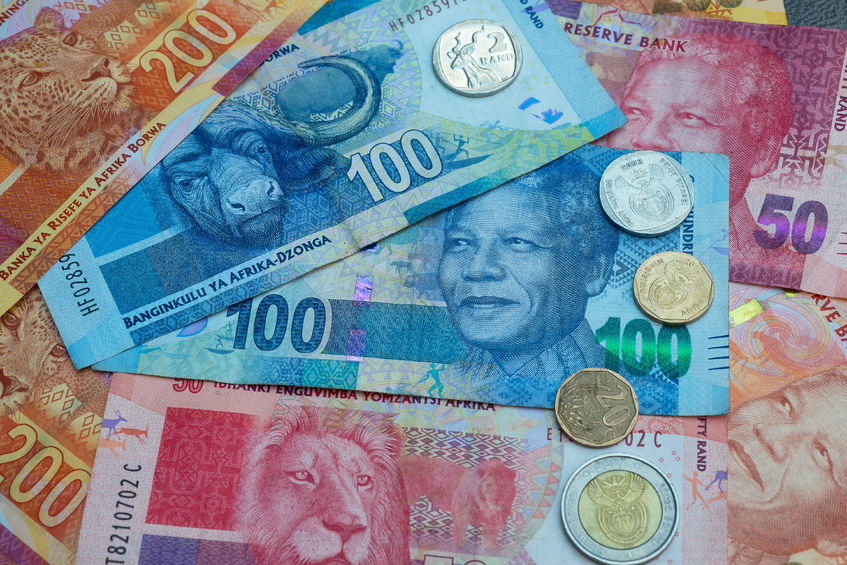 Gordhan Probe Puts Rand Under New Pressure
Posted on: 1st September 2016 in Finance
The intensifying political scandal centred on South African Finance Minister Pravin Gordhan could "buckle" the Rand to a value of R19/$ if he gets fired. That's the news this week from South Africa.
But what does that mean to South African expats working in the UAE?
A volatile Rand is something we've all had to get used to. But it certainly strengthens the argument to get money offshore when massive drops in currency value hinge on the career of one man.
Now the South African Revenue Service (SARS) scandal has flared up again to put Finance Minister Pravin Gordhan's job on the line, it's not just a volatile Rand we're looking at — but a "buckling" Rand.
That's the verdict of the Head of Goldman Sachs Group, Colin Coleman, speaking to Bloomberg TV:
"If the minister is arrested or charged, you will see the Rand buckle further. It will be very badly taken by the rating agencies and will probably result in South Africa being downgraded."
On August 23rd Finance Minister Pravin Gordhan was reported to have been summoned by a Hawks police unit in relation to irregularities at SARS, which Gordhan headed from 1998 to 2009.
The Rand has fallen 6%+ since. Specialist Bank and Asset Manager Investec are reported to have said that the Rand could hit R19/$ if he gets fired. And others have projected a fall in value of the Rand of 30%.
Independent commentators say the probe is part of a wider political scheme of President Jacob Zuma to increase control over the Treasury. But ousting Gordhan could result in a flash sale of the Rand and a downgrading of South Africa's credit rating to junk. "If Gordhan goes it's an indication that the government is happy for us to get downgraded," said R. Tayob, portfolio manager at Abax Investments in Cape Town, summarising the political angle.
Whenever the SARS probe has put pressure on Gordhan, the Rand has suffered. Back on 16 March the Rand dropped to R16.03/$ as tensions intensified over Gordon's suspected involvement in the SARS "spy unit".
Pravin Gordhan's reputation as a safe pair of hands means that his career is effectively entwined with the fate of a national currency. When he is under political pressure, the Rand drops in value because the market wouldn't want to be holding Rand in a situation where he is not running the show.
In the last week, ANC figures have come out publicly in support of Gordhan. But, as analyst Ranjeni Munusamy suggests, "while Gordhan appears to have political backing on paper, he continues to fight for his survival with shadowy figures that have vested interests in his downfall."
Could the Gordhan affair really "buckle" the Rand?
The Rand has had a volatile year. It is fundamentally unstable owing to its dependence on Chinese buying power on the one hand, and the US' titan influence on the international market on the other hand. It's quite understandable that, against this backdrop, the removal of a decent Finance Minister would make people think twice about investing in the currency. But that doesn't mean that the Rand will "buckle". Apart from anything else, a lot of fear is probably priced into the market already, which would make the reality of a correction come less harsh. But the situation is not certain.
What can be said for certain relates to South Africans living abroad.
Even if the Rand isn't guaranteed to take a dive, it may still do so. Even if it doesn't, volatility is likely to remain — and that's whether Gordhan goes or not.
So with an income in a stable currency (here in the UAE) but with a currency back home that is going to remain volatile, you as a SA expat living in the UAE surely need to check that you are not working at cross-purposes: working hard as an expat while exchange rates are working against you.
Avoid this situation, which can creep up without you realising it, and speak to a professional in cross-border financial planning.